Join the Conversation
Follow us on Facebook
This may be the cheesiest lawsuit yet. Suit says McDonald's forces customers to pay for version 'with Cheese'. Read and share: ... See MoreSee Less
Cheese cost money. If it is omitted, saving should go to the consumer. Past policy was correct. This is just greed . I agree with the consumer.
Do you want to help shape the future of Texas but aren't sure how? Since 1993, supporters on the TLR Team have made their voices heard in the State Capitol – by telephone, e-mail and personal visits – on every issue that affects a healthy civil justice system. Join the team today! goo.gl/QRyNea ... See MoreSee Less
In the same manner that the late Steve Mostyn set up "IkeAttorney.com," the Law Offices of Arnold and Itkin of Houston established a Facebook profile labeled "Hurricane Harvey Law Firm." Unlike "Hurricane Steve," who at least paid for his advertising on television, they use the free Facebook forum to broadcast their message. Among their many anti-insurance company allegations, they claim that "studies show" 90% of all policyholders are dissatisfied with their settlements but give up because they are tired of fighting for what they are truly entitled. I've commented by asking if these "studies" are published but have yet to receive a reply.
Follow us on Twitter
This may be the cheesiest lawsuit yet. Suit says McDonald's forces customers to pay for version 'with Cheese'. Read & RT: https://t.co/OeV3ixPshz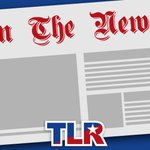 Do you want to help shape the future of Texas but aren't sure how? Supporters on the TLR Team have made their voices heard in the State Capitol on every issue that affects a healthy civil justice system. Join the team today! #txlege https://t.co/pp2R4As0Rl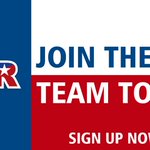 Storm-chasing lawyers are using alternative facts to purposely mislead Texans after Hurricane Harvey. Read more in our op-ed in the @ExpressNews: https://t.co/DVIfzd63Pu